Aurora painted a huge pumpkin at school for Halloween. It's awesome but one of those things you have to take a picture of because you probably won't keep it around forever.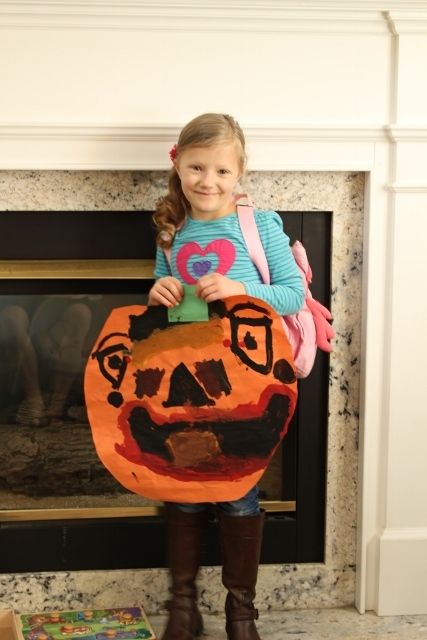 She was star student (spotlighted during the week at school) and got a cool certificate and a free meal at a super yummy restaurant. Of course we took her to eat there to celebrate!
She insisted on taking this picture of some of her "friends" piled up on her bed before scripture reading one night.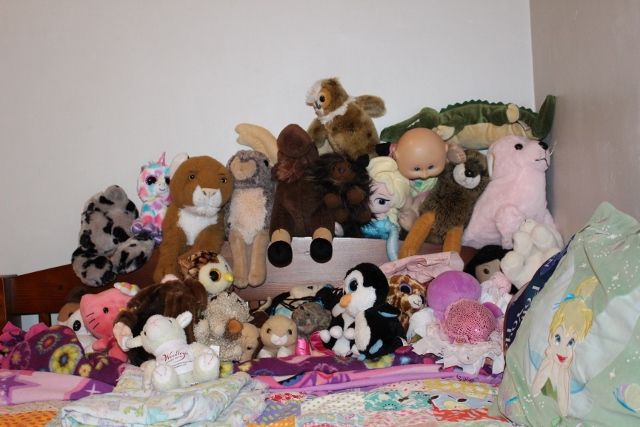 Selfie on my phone :)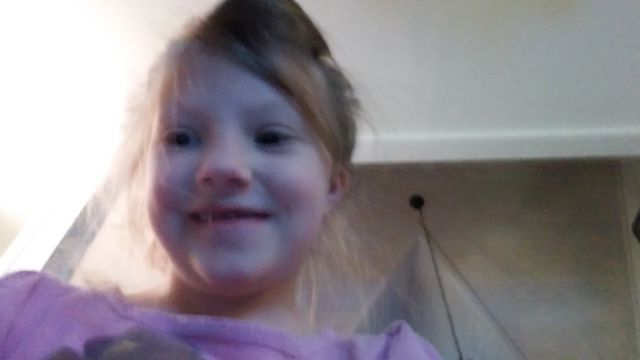 Savannah was being silly with her hair!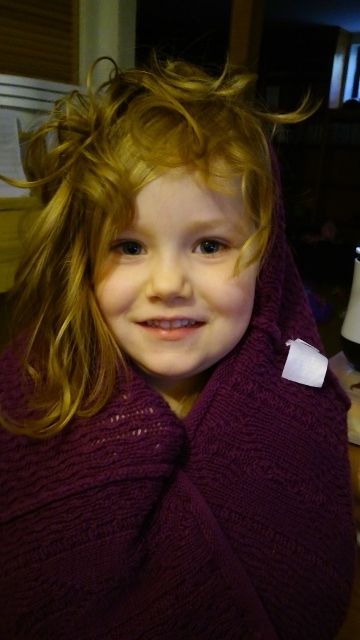 "Hey, Mom! Can you find me?"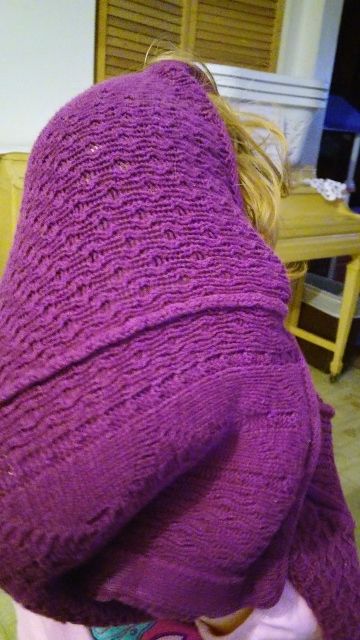 This girl cracks me up!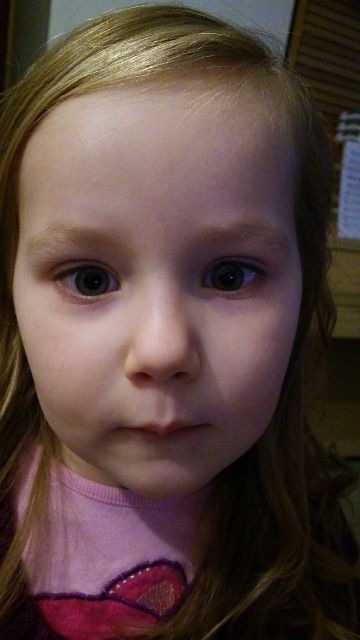 I was letting Talmage play with a container of his puffs one afternoon and of course he was able to pop the lid off :) He had lots of fun playing in his mess!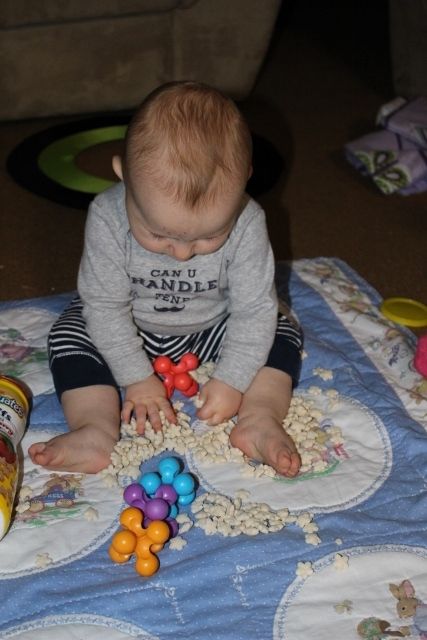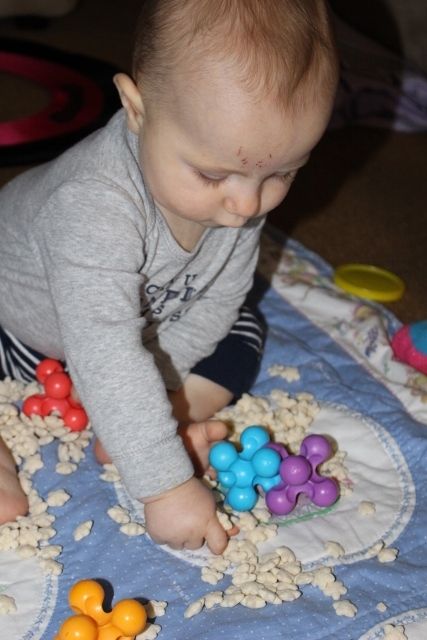 Rori jumped in to give him "bunny ears"
The weather is getting chillier but it was warm enough one afternoon for us to go on a walk while we waited for Daddy to get home from work. This was Talmage's first time riding in the red push car and he loved it!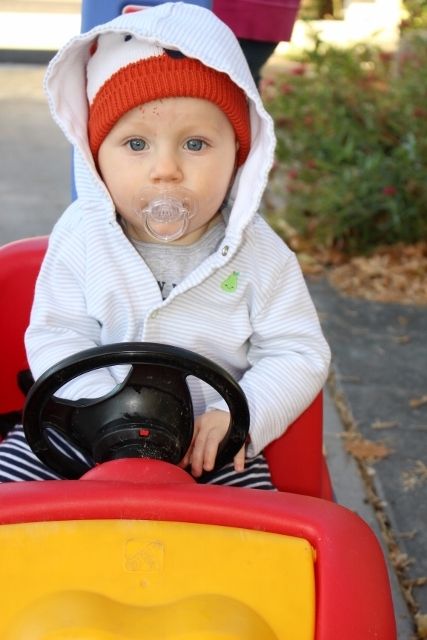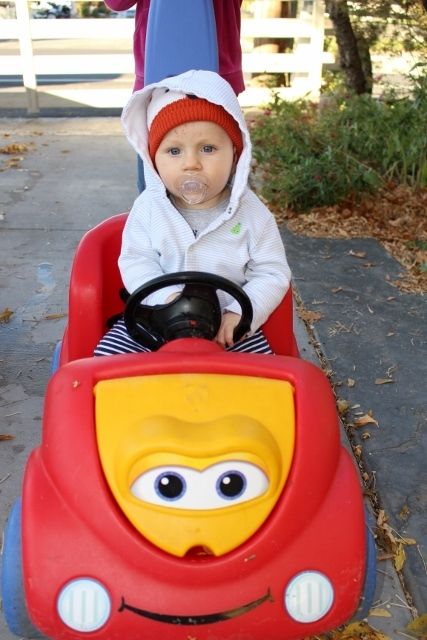 Fun times on our walk!
Cutie girls!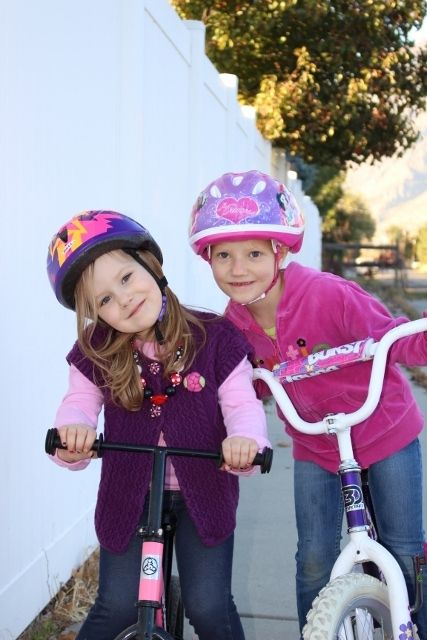 Silly kids
Just for this year, Aurora is going to the same school as her cousin, Jessy. Whenever possible, they walk home together on Friday's. Savannah likes to join them if we catch up to them before they get to Jessy's house. I love that they have this opportunity!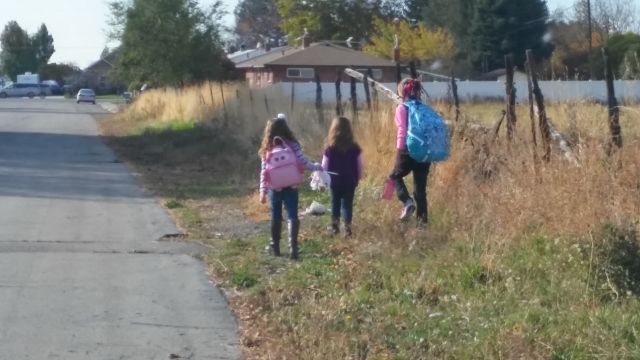 Sometimes we see wild turkeys near the school. The girls love when we see the turkeys and were very concerned that these turkeys needed to be safe for Thanksgiving! :)
We love to make chocolate covered popcorn at our house! This was our Halloween/autumn version we made just after Halloween this year.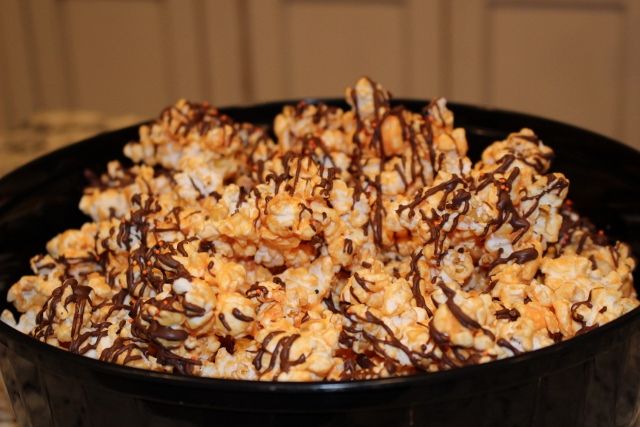 It's always fun when we can take the chance to play the Wii together. Talmage doesn't always get to join in on the fun but he did this time! He was playing on the floor while the rest of us played Wii. He didn't mind though. And he's so cute I had to take a bunch of pictures of him :)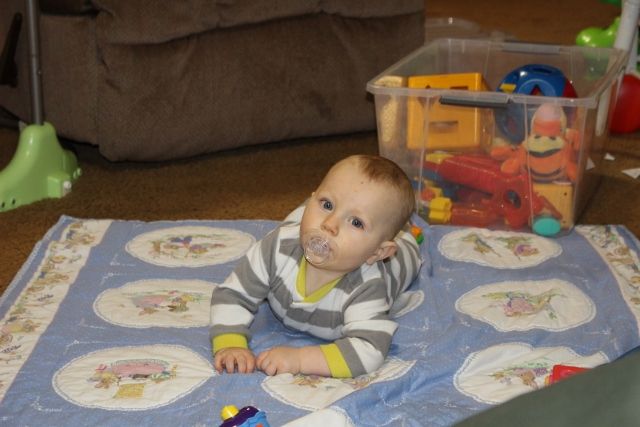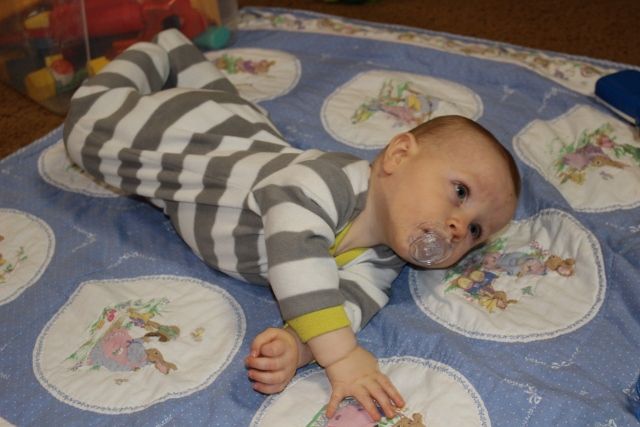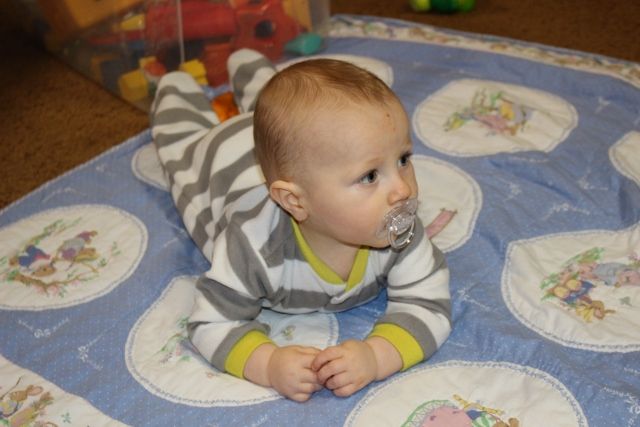 Our handsome boy!
He was content on the floor for a little while before he insisted on holding a remote while snuggling with Mama ;)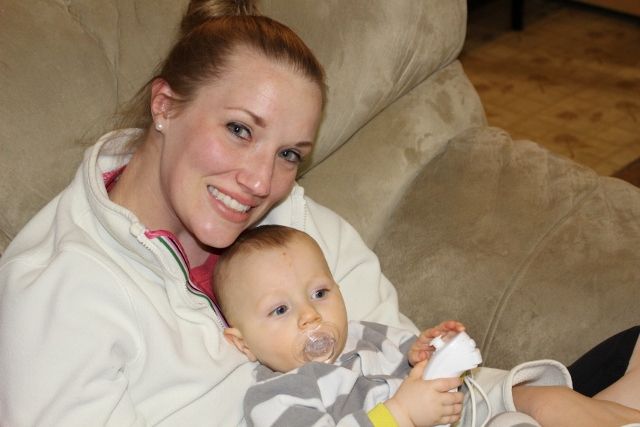 Hanging out in the bean bag!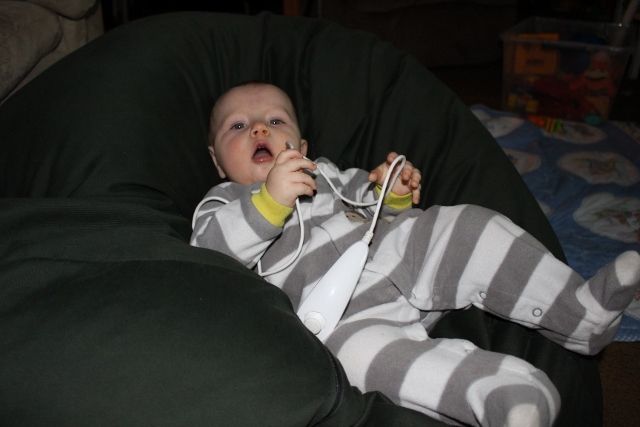 Did I mention that he's a great singer? I love to hear his voice and all the noises he makes!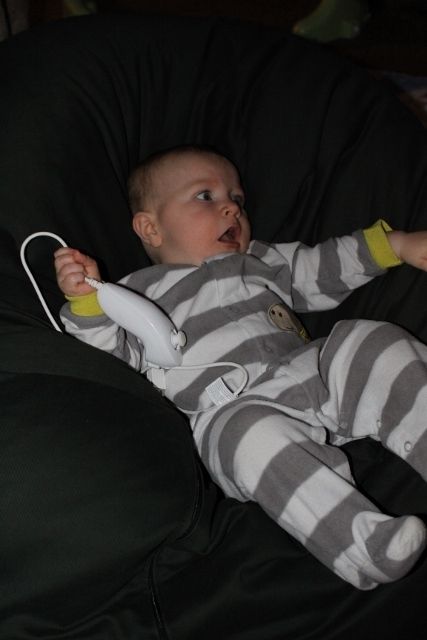 It's definitely chilly some days but the kids still love to be outside when they get the chance.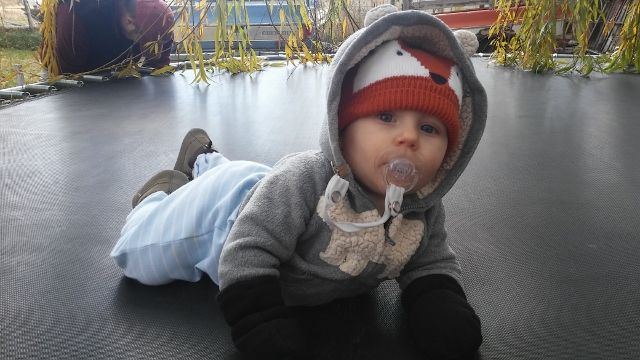 Silly kids in the back of Grandpa's truck.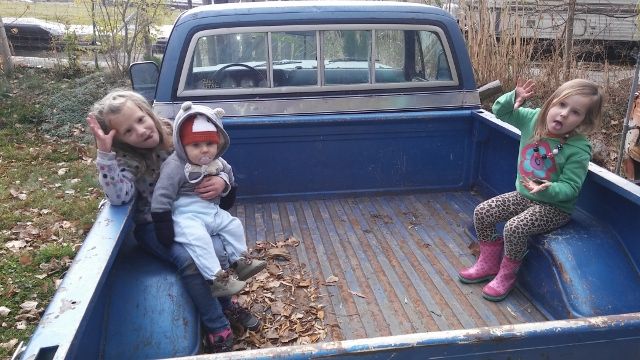 He's just so adorable when he's sleeping that I can't resist taking pictures! Especially when he has his awesome mustache binky in :)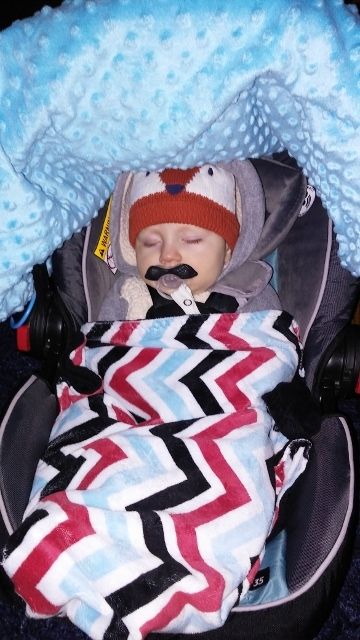 With Christmas coming up we were able to go to the Mapleton tree lighting ceremony this year. I'm glad I got this warm/cozy snowsuit for Talmage!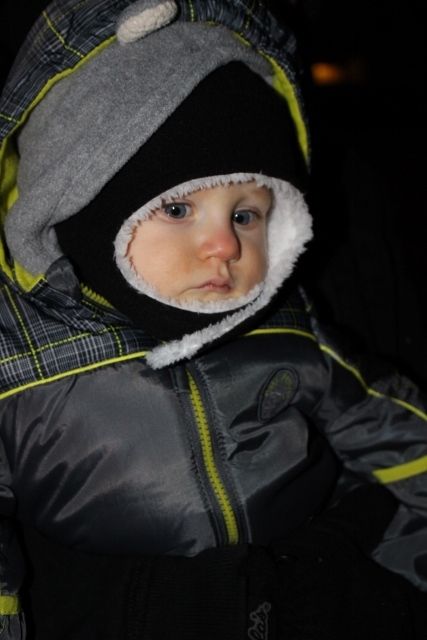 Tal and Mommy all bundled up!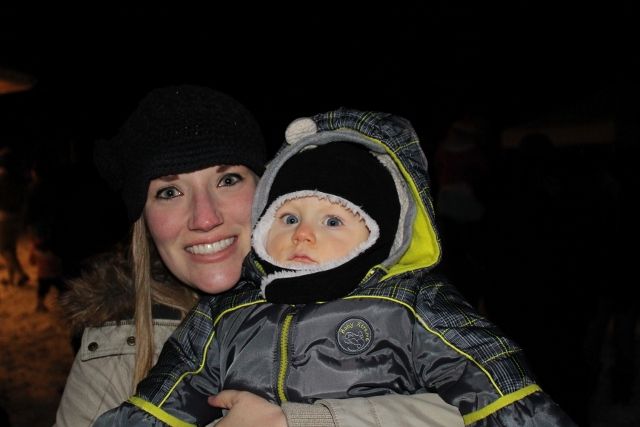 Pretty lights!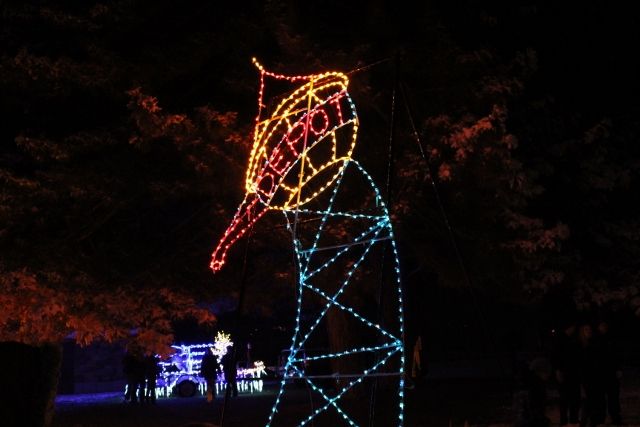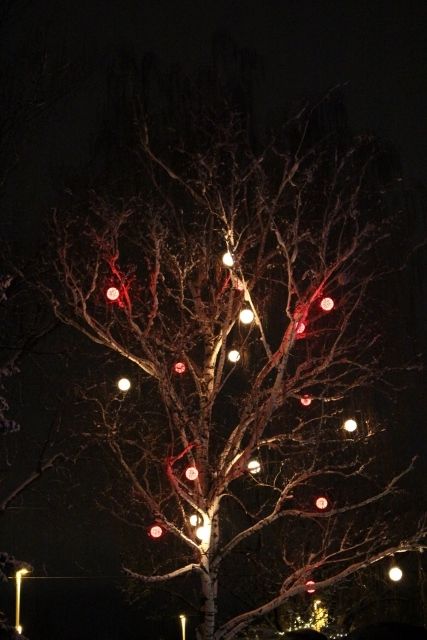 It started snowing pretty hard and the snow fall looked really cool in the lights :)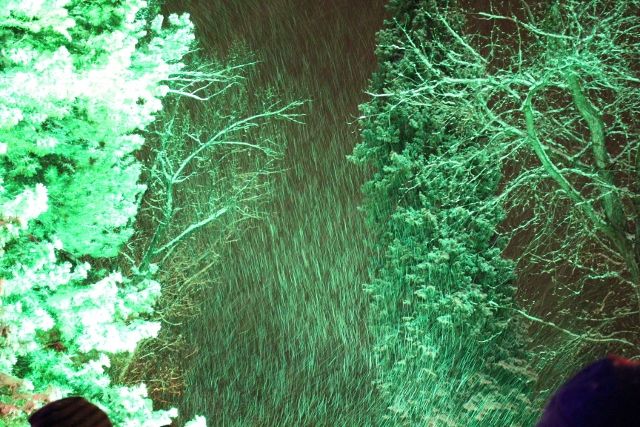 The girls love to play under their beds and Talmage has learned how fun it is to join them! :)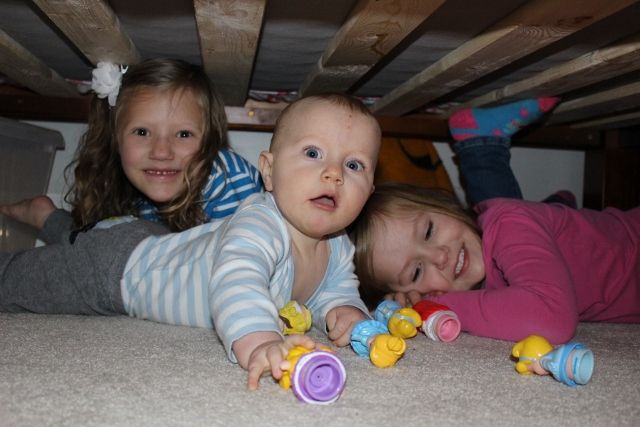 Silly little munchkins!
Love that face!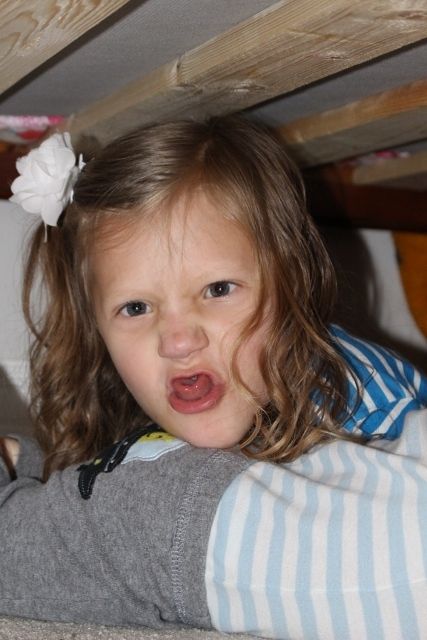 Boxes are always a big hit too. Especially when there's enough for everyone!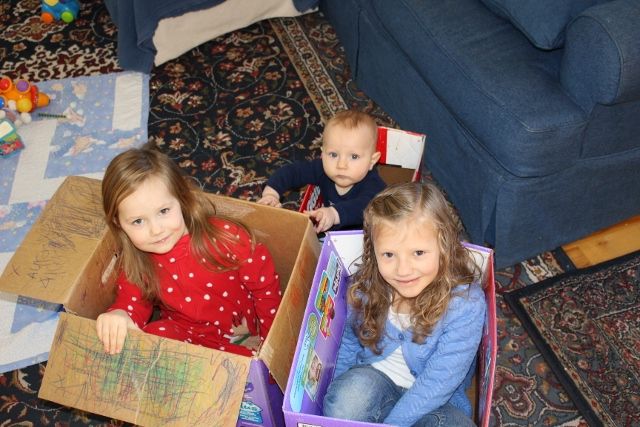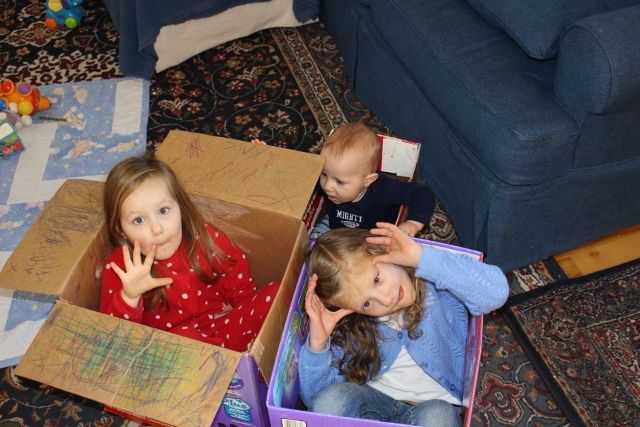 Happy November!